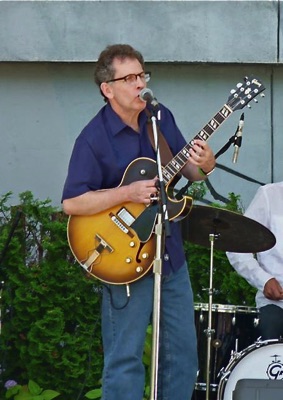 Chris Stevens - Guitar
A Seattle native, Chris started playing guitar at age 15 and was soon wearing out records by B.B. King, the Paul Butterfield Blues Band, Wes Montgomery and the Ventures.  He began his professional career in the mid 70's, performing in a variety of cover and original rock groups until being introduced to the flourishing Seattle Blues scene in 1987.  Chris quickly formed his first blues band, the Screamin' Bluejays.  Since then, he has appeared at most every blues venue in the Northwest, leading his own bands, backing up national touring acts and sharing the stage with the finest blues musicians the area has to offer, including vocalist Mark Dufresne, the late great guitarists Tom McFarland and Isaac Scott and northwest R&B icon Little Bill Engelhart.
Throughout the 90's Chris was the guiding light behind the King-A-Lings, a blues dance band inspired by the music of guitar legends B.B., Freddy and Albert King.
in 2003 Chris released his long awaited CD "Bankshot" featuring all original material, straddling the border between blues and jazz.  Shortly thereafter he formed his long-running group Chris Stevens and the Surf Monkeys.  Nowadays, Chris brings all his influences to bear as leader of the Chris Stevens Band.
A frequently asked question on the gig is "do you give lessons?"  The answer is yes!  Chris has been a sought after guitar teacher in the area since 1984.  Visit www.guitarwithchris.com to learn more, and feel free to contact Chris any time about guitar lessons.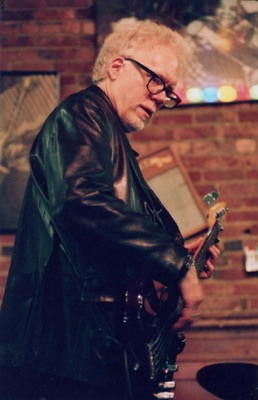 Mark Dalton - Bass
With his fat, smooth tone and rock solid groove, it is no surprise that Mark has been the "go to" bassist of Seattle bluesmen for decades.  Mark began performing and recording in the Midwest at age 15, and by 1969 had played on the Billboard top ten hit "2525" by Zager and Evans.  He spent a lot of time in Chicago during this period and carried the blues message across the flatlands with the Liberation Blues Band and Blackjack before moving to the Northwest in the early 70's, where he promptyly hooked up with Irish-American guitarist and blues shouter Tom McFarland.  Mark has had a steady career here in the blues ever since, performing and recording with Isaac Scott, Kim Field, Twist Turner, the Slamhound Hunters, Pat "Guitar Slim" Chase, Dave Conant and the Crossroads band before joing up with Chris Stevens over a decade ago.
Mark has also had the pleasure of backing up national blues artists Albert Collins, Charlie Musselwhite, Otis Rush, Eddie Taylor, Hubert Sumlin and Pinetop Perkins, as well as opening for Stevie Ray Vaughan, Robert Cray,Greg Allman, James Cotton and John Lee Hooker.
A Washinton Blues Society "Best Bass" award winner, "Lifetime Achievement" and "Hall of Fame" nominee, Mark was also inducted in the Nebraska Rock and Roll Hall of Fame for his pioneering work in his home state.
Known throughout the musical community by his nickname "the Tall Cool One", Mark has also written prolifically about music for the WBS Blues News, Jet City Blues Blog, Blue Suede News and other publications.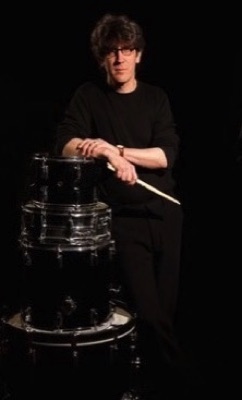 Todd Zimberg - Drums
Todd Zimberg has been playing drums professionally and teaching in the Seattle area since the early 1980's. He has worked extensively with blues, jazz, rock and R&B artists, including Northwest blues icons Duffy Bishop, Isaac Scott and ten years with Tom McFarland.
Todd has toured and backed national acts including Bo Diddley, Fenton Robinson and Sam Andrews.  Todd is at home playing many styles of music and spent a number of years playing with the reggae/soca band Jumballasy and has co-led the critically acclaimed Island Jazz Quintet at his home on Vashon Island for the past ten years.
Todd first began working with Chris in the mid 90's and nowadays his versatility propels the ecclectic stylings of Chris Stevens Band.
In addition, Todd held a timpani chair for 25 seasons in the Federal Way Symphony, and maintains that connection directing their annual Swing Big concert. He earned a Masters in Music from the University of Washington and teaches music courses at Highline College and private lessons from his home studio.