Brian Kent - Tenor Sax
Brian is among the area's finest jazz and blues saxophonists.  Growing up in Colorado Springs, he graduated from Boston's prestigious Berklee School of Music in 1981.  Making his way to Seattle in 1988, Brian has been a first call saxophonist since, having worked with Chuck Metcalf, the King-a-lings and Little Bill and the Blue Notes to name a few.  Brian's blazing virtuosity always supercharges a show!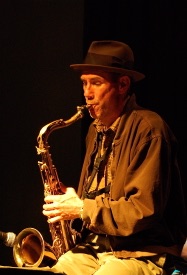 For certain shows, Chris will expand the group to a quartet, usually by adding one of the fine musicians shown below.  Meet the guest starts!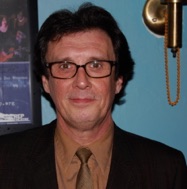 Jack Cook - Guitar
No stranger to Seattle blues fans, Jack is the leader of the Phantoms of Soul and probably the area's formost blues historian.  He has traveled the country many times over seeking out rare vintage recordings and surviving blues heroes.  Having immersed himself in his massive collection of 45's and 78's, Jack has become a master of most every blues guitar style.  The dueling guitar interplay will keep a smile on your face whenever Jack is on board.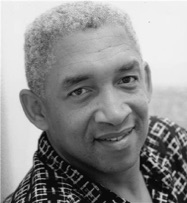 Jay Mabin - Harmonica
The first time they played together in the mid 90's, Chris realized that Jay was able to play things on harmonica that the instrument was not designed to do!  Truly a virtuoso, he was taught to play blues as a teenager by the legendary Sonny Terry and later studied with jazz greats Toots Thielmans and Howard Levy.  Always a fan favorite in his hometown of Tacoma, Chris usually tries to enlist Jay when performing in the T-town area.